Projects


Washacre FM

- Radio Broadcast

Washacre FM, a community radio broadcast that takes place annually over the summer. Lasting a week my involvement being two-fold: as a presenter of 'on air' show and as a consultant and go-to person in matters of marketing and promotion. The broadcast born of a community project sat well with my own community ethos and desire to be involved. It also allowed me to be 'creative' and work with media.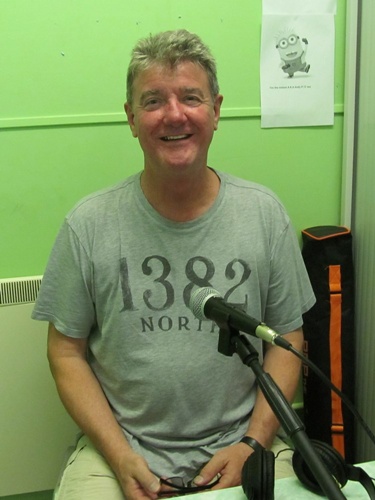 My show - the Community Hour - was set up to show case community groups and key people from the local community by way of a live, in-depth interview talking about who they are, what they do and what was coming up. Like any project done properly, a successful outcome is down to the preparation - knowing the subject matter, building a relationship with the the interviewee, communicating in advance, and being able to tease out important and relevant information in a limited time-slot. Over the course of my five years with Washacre FM I have done over 50 interviews with guests from local celebrity Tony Berry of The Houghton Weavers to a young 10-year old girl embarking on charity fundraising. Topics covered included Foodbanks, Credit Unions, the world of the Brass Band, volunteering and generally the valuable work going on in the community.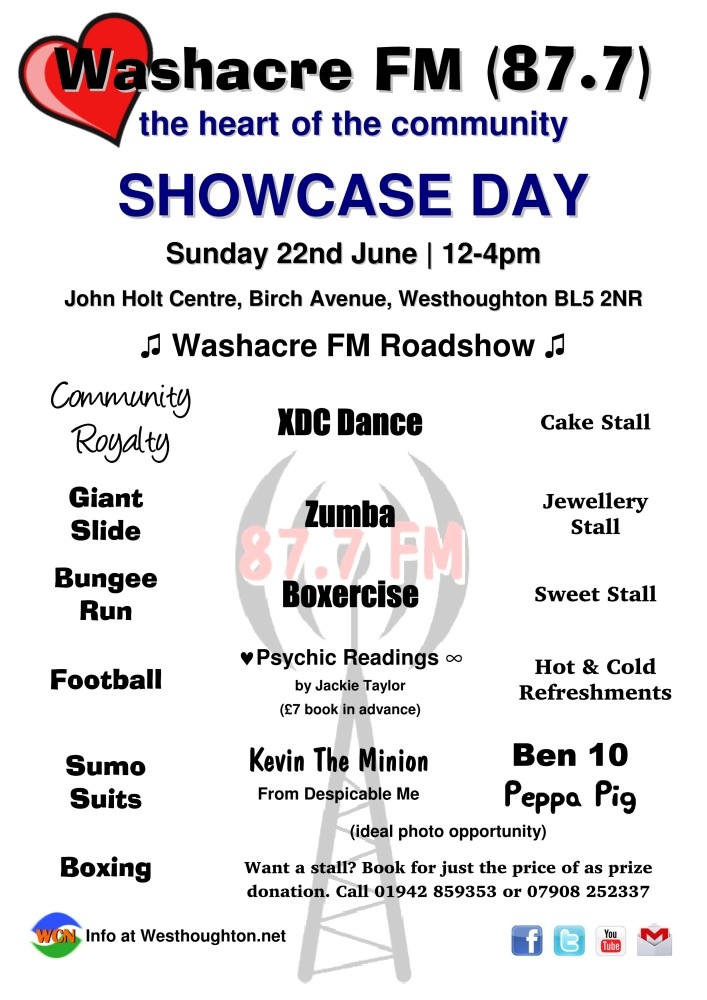 As well as the interviews, which would account for 50% of the programme (one and two-hour shows), I would need to prepare the music playlist, snippets of community news and communicate with audience. A role that would take over when it came round…
Creatively, I worked on the marketing, mainly producing flyers and posters, coming up with a logo/header and social media avatar. I produced letters for sponsors to help with fundraising to pay for running the station, and wrote the occasional press release. A comprehensive information page with background, broadcast information over the years, schedules, additional complimentary items such as the radio play, links to photos around the event and contact information including social media. The importance of cross-brand consistency emphasised.