Projects


Westhoughton Community Network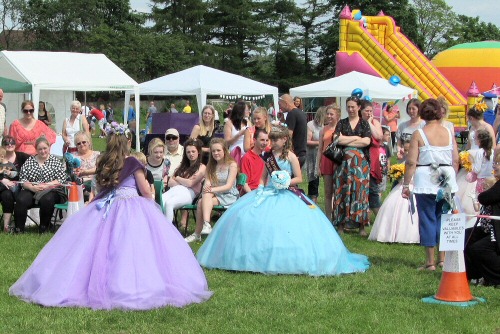 Due to budget cuts, an agency-led network run by Bolton CVS to boost community cohesion in a 'deprived area' came to a close; a few from groups that attended thought it would be good idea to keep it going, but to expand it to the whole town. The defunct network, though a useful forum, was top-heavy with agencies; now with a different emphasis, the idea of a network run by and for the many and varied community groups in this outlying Bolton township took shape. After a short period of research and contact with identified groups, an initial meeting was arranged for this new venture supported by the Rotary Club of Westhoughton.
Though not without difficulties and some hesitant first steps - 'herding cats' was a phrase used - the initial meetings in 2011 established the WCN as a entity - an informal network, though not a constituted organisation. The idea being to promote community activity, share information and offer support to groups. The challenge being: how to bring together such disparate and independent groups for the benefit of all. There was no base nor office, no money nor budget, just some committed individuals, and a passion for community. One of the positives was that with no money, WCN was reliant on the hospitality of individual groups for meetings; thus a nomadic set-up would ensure that groups got to see and visit venues and group bases, strengthening ties.
The first joint event took place in April 2012 at the local market in tandem with a 'Luddites Anniversary' event, and in time, the Westhoughton Community Network (WCN) started gel; bonds and links began to form. To date there have been 37 of the quarterly meetings and several joint events involving our groups, with others planned. Groups are working together, able to draw on the support and goodwill of the network; that networking and community spirit benefiting the community and raising its profile reaching residents, new groups, government bodies and agencies, as well as being a useful resource for the media. It has been great success and has developed into a well-regarded community asset - a credit to the town.
A good reputation has been developed and WCN is seen as a good vehicle to access the community by official bodies and third parties wishing to inform or promote initiatives. It has taken on the role of representing and championing the community and the interests of particpating groups.
Building links within the community and using a further channel to promote the associated groups, WCN has a regular 2-page feature in the match programme for local football team Daisy Hill FC, which gives an opportunity to both go into detail about the groups and write of current activities.
A well-oiled machine, administered and managed by cebuc. The independently created WCN website is high-profile a source of information and excellent marketing for Westhoughton. Traffic through the website is growing year on year, and is often the first port of call for those interested in the local community.
Unfortunately, Covid Lockdown measures in 2020 and through 2021 hit the community hard with social activity stopped or limited. There has continued to be been a knock-on effect with some groups folding and venue availability reduced.