Project Management


Office Relocations

- TPAS and ERG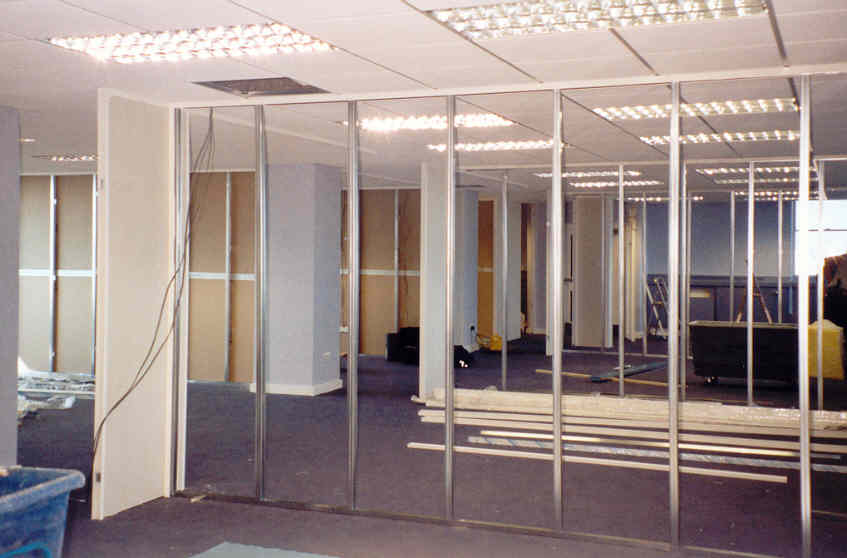 Two interim assignments drawing on my ability to manage projects and execute a plan and my experience of the construction industry - projects involving moves by expanding companies from premises they had outgrown to more suitable offices with better facilities and more in keeping with the organisational needs. Both very hands on requiring me to work with management, liaise and bring on board staff, and find and manage the contractors and suppliers. Work to be done within a set budget and to a set time-frame.
In some respects the first assignment was a learning curve, more complicated in that there were both home and international head office managers involved, which made for a changeable project - communicating and managing expectations important. The second assignment, once the legals were decided, as Project Manager I had more of a free hand.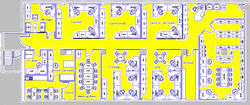 The remit of both project was to find new premises, arrange for the lease/purchase, assess needs for business and personnel, bring in contractors for the fit-out, suppliers for office furniture and IT needs, sort out utility and telecomms changeover, arrange for the move out of one premises into the new one - ensuring a smooth transition, and as importantly, to manage the change amongst the staff so that they were on board and some ownership of the move. The second move would also involve arranging an Open Day for users of the service out of the new premises.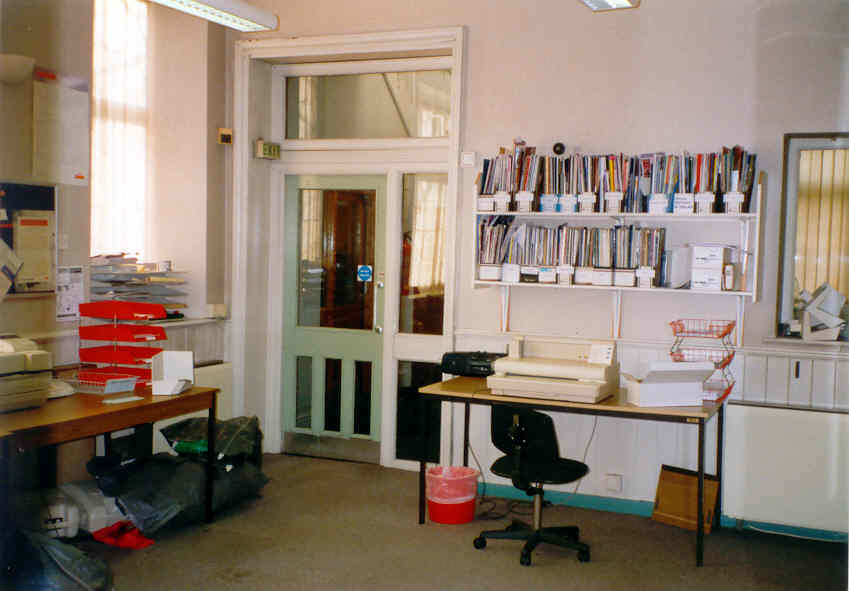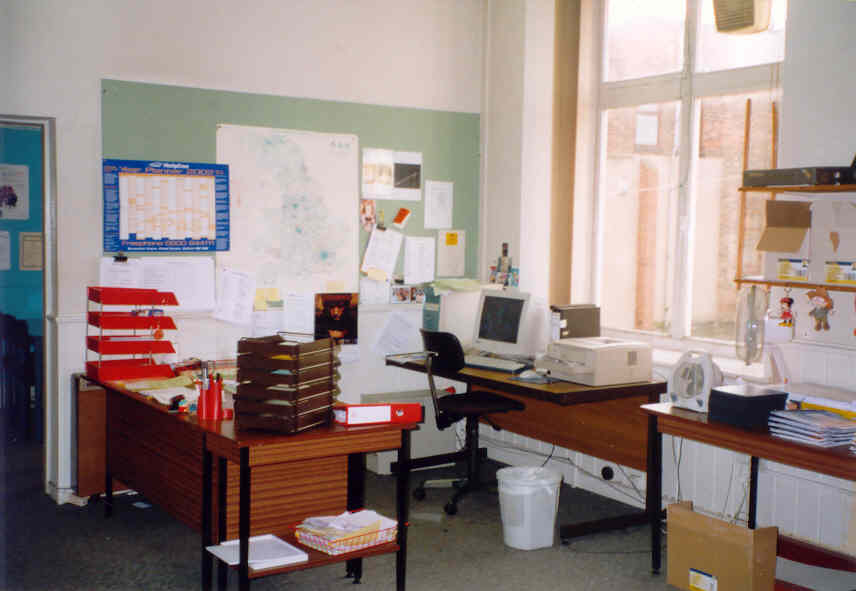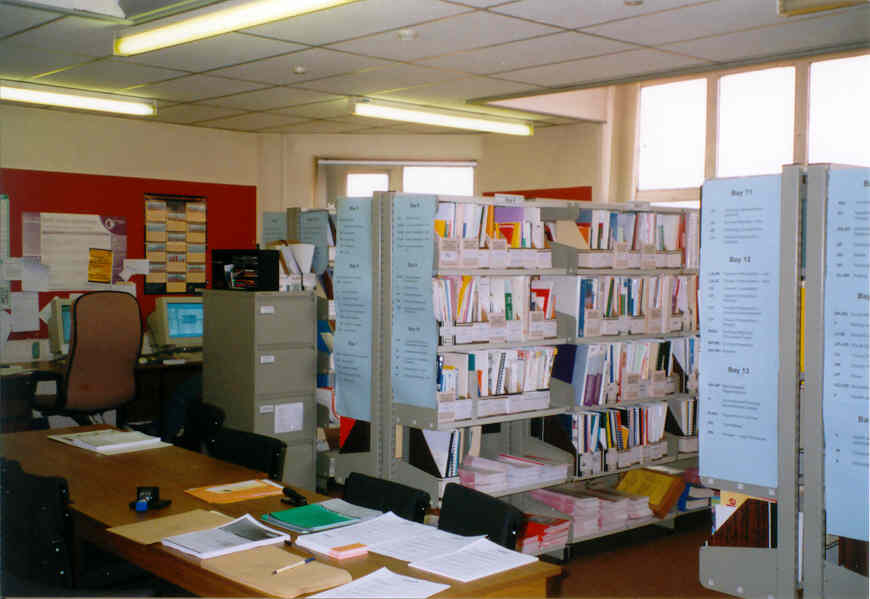 The old office.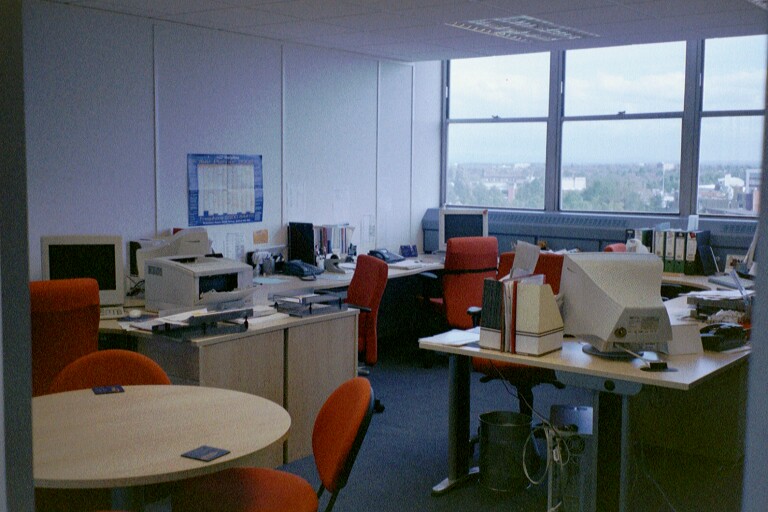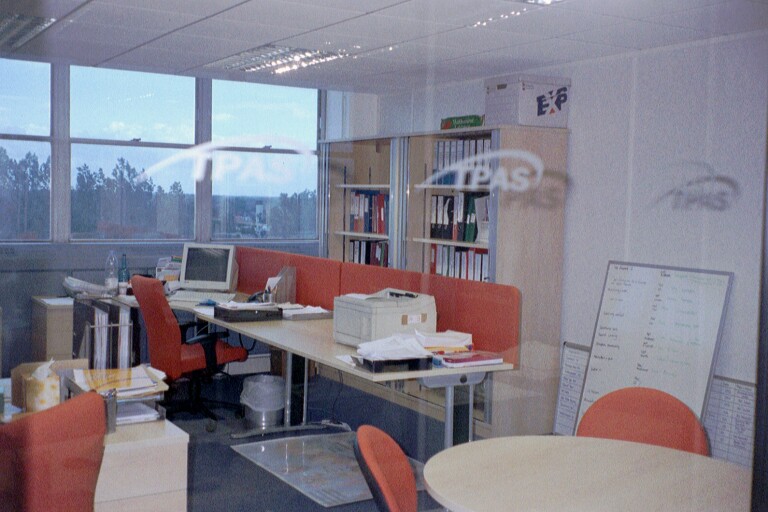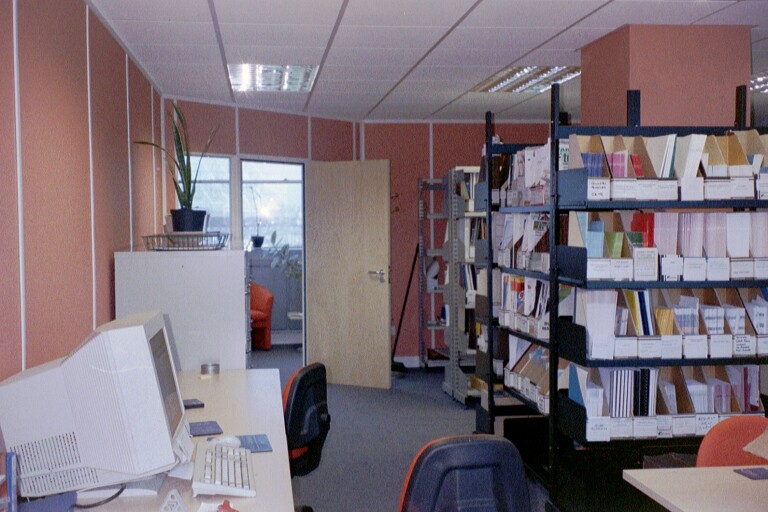 The new office.
Managing the Project - Stages
Stage 1 - meet with management to get an idea of what was involved and desired, then produce a project plan.
Stage 2 - investigate premises and deal with legal contracts to for the move.
Stage 3 - working to a budget, involve and choose contractors (tender) for both the fit-out and the office environment needs.
Stage 4 - work on site begins - agreed targets and time-scales; manage any issues that arise, problem solve. Regular communications with management and progress updates.
Stage 5 - begin process of winding down at existing premises (lease, utilities, preparations for the move - what to keep, what to replace. New stationery, and amended literature / directory information. Postal redirects arranged.
Stage 6 - communications with the staff. Involving them with choice of furniture and equipment; addressing issues of any change to routines (e.g., travel). Site visits as the project progressed. A regular newsletter to keep staff informed with key information related to their work. In addition, communications with stakeholders, and some profile marketing and PR to benefit from the positive change.
Stage 7 - arrangements for the move itself. Removals contractor brought in. Packing and date of move set. Staff working to this end.
Stage 8 - pulling together the work and operational set-up up of the new premises, getting to a live status ready for the switch-over.
Stage 9 - the move. Final packing. Weekend move into new premises with staff set up and familiarised with new surroundings.
Stage 10 - business as usual - Monday start from new premises. Ensure everything operational and as it should be. Deal with any snags - contractors/suppliers on hand.
Final stages - as operations carry on (and Open Day held), arrange feedback meetings, praise as necessary for work well done. Ensure that contractors are paid. Sign off on job.