Projects


Howfenfest

- Community Event & Music Concert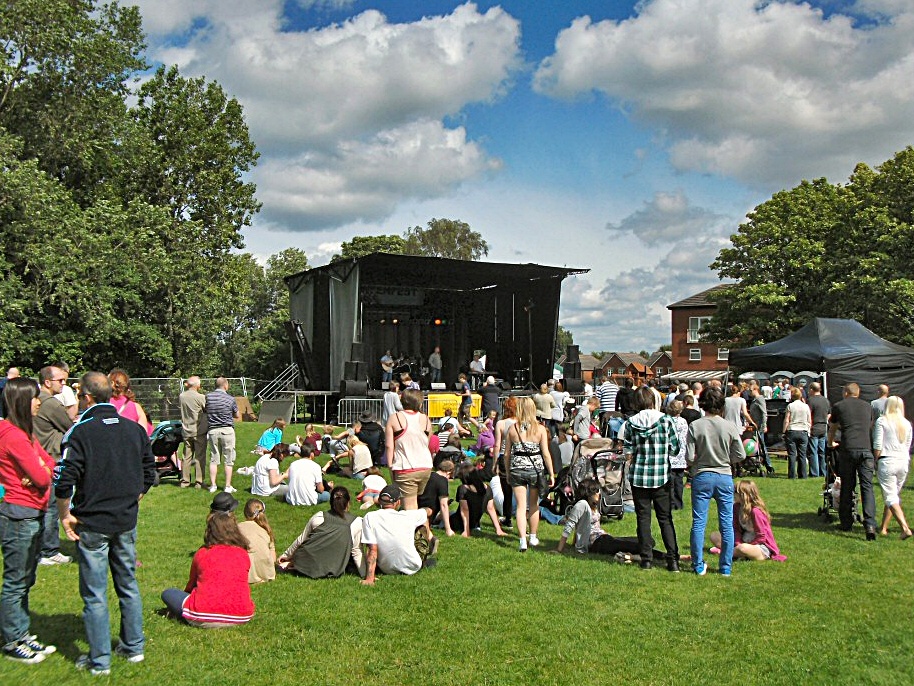 Howfenfest was a local music festival that took place annually between 2008 and 2011. The first event being part of the local Mayor's year of charity fundraising events - literally a few bands performing off the back of a lorry; whilst not without its problems, the 'buzz' created showed its potential.
I took on the organisation and project management of the event from 2009. Working with a small team, and a number of agencies and suppliers; my goal was to create a professional looking music event with a strong community element. Two perspectives were key: that it would be an event with which musicians would want to be involved, and be something that would engage the local community. The event would need be funded by a mix of grants, sponsorship and ticket sales. Split into two sessions; the community element was to be a free event featuring local singers and dancers - with community group involvement; the ticketed evening session was to promote up-and-coming local bands. Over the weekend a Funfair was in town, and was part of the event.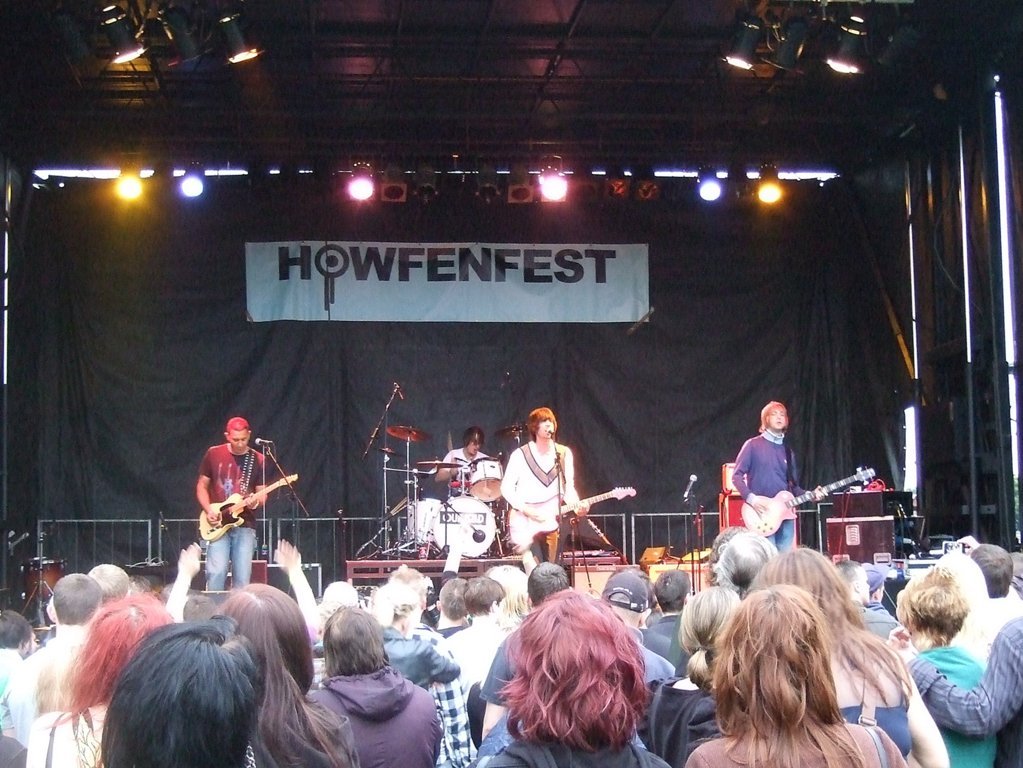 Having personal experience of music and performing, the need to get the sound right was imperative. Doing it properly meant involving professionals: sound engineers with festival sized PA, monitors, able to mic up, mix acts live, and react to any problems - artists and bands would only need plug in their instruments, check levels and go (the hired-in drum kit was shared). The stage would come from a professional events company - a transforming, articulated lorry. Lighting was hired to enhance the spectacle. An enclosure was created to form an arena (funfair support).
The land used was within a public park, so liaison with council officers, with all things covered in the Event Management Plan, was a prerequisite for being able to proceed. As with any event the preparation takes place over many months and covers planning, logistics, finance, risk assessments, health and safety, fundraising, promotion, site amenities, liaison with neighbours - as well as artist and community involvement. Interested parties included the police, security, first aid, councillors, funfair, event suppliers…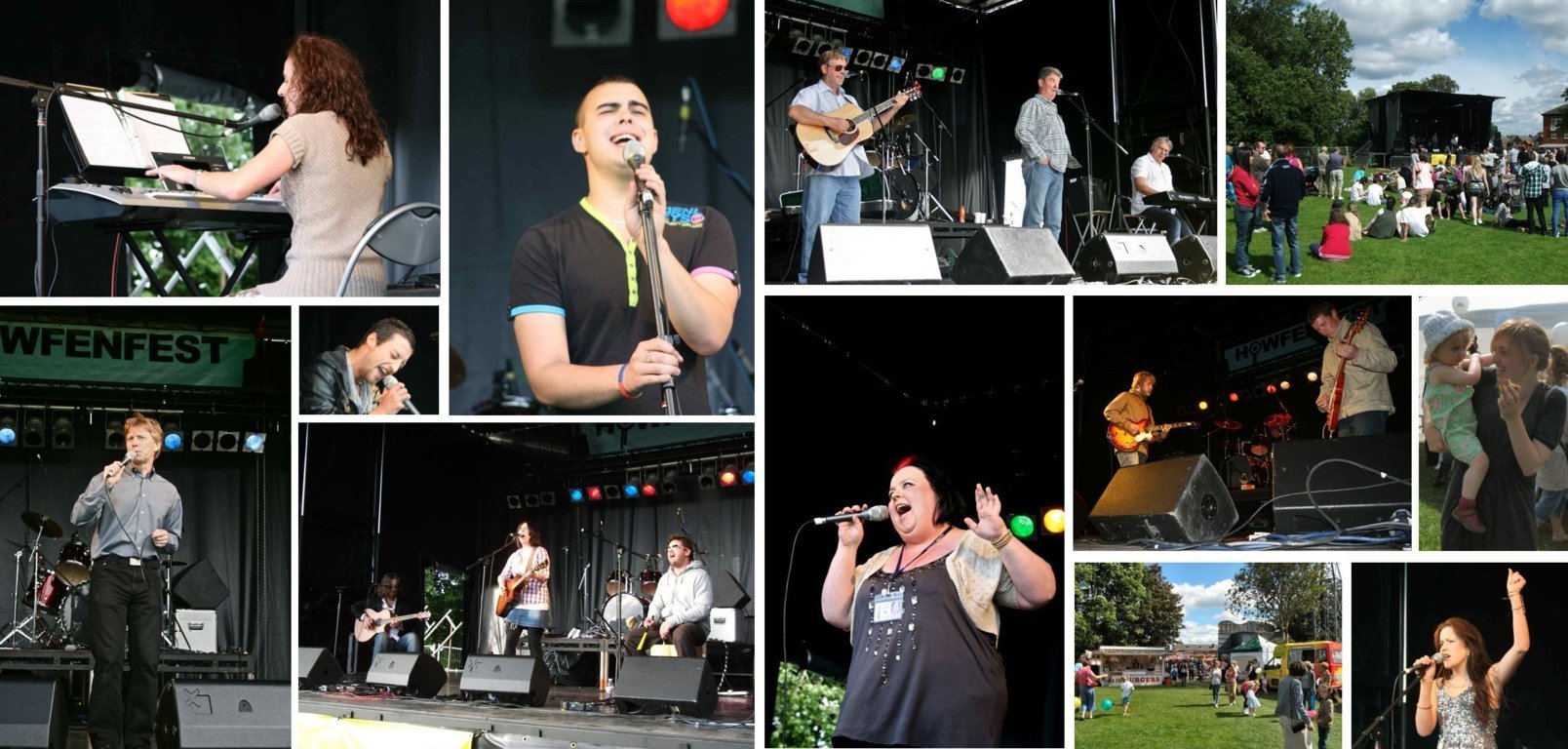 Music, Fun and Community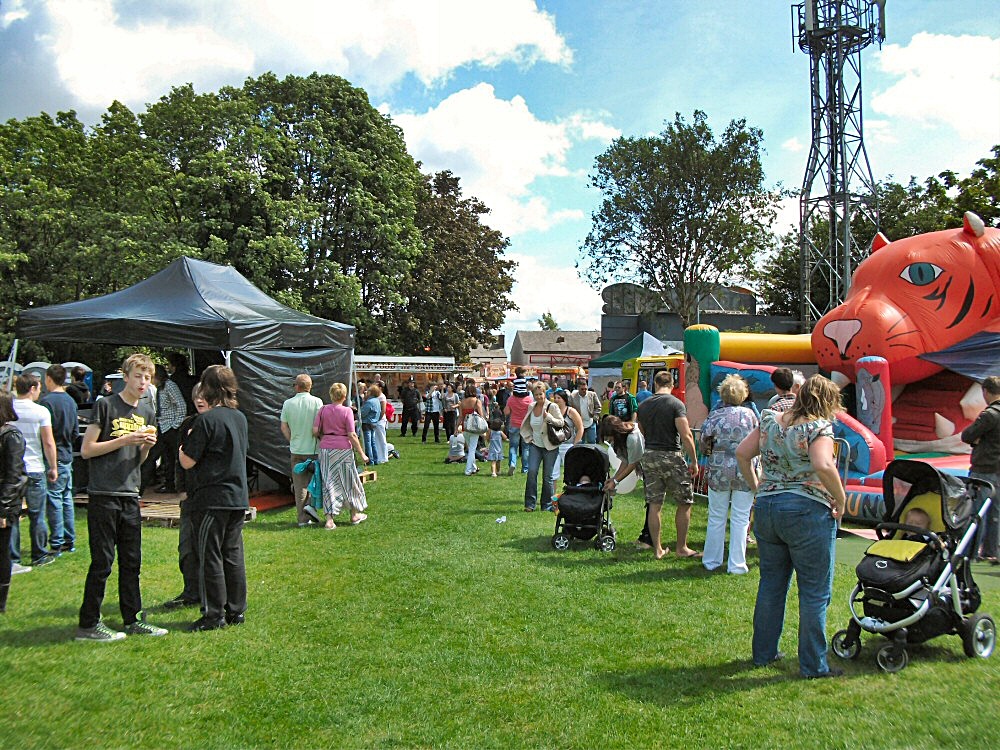 A one-off event endured for four years, and in a small part filled a hole left by the loss of the town carnival. The event received funding from Bolton Council and the local town council, as well as sponsorship from Barclays bank in particular, but also some local businesses. (Some funding bids were unsuccessful.) Acts had the experience of performing at a music festival; and a number of community groups were able to raise their profile and do some fundraising of their own. There was a good atmosphere, and a community resonance.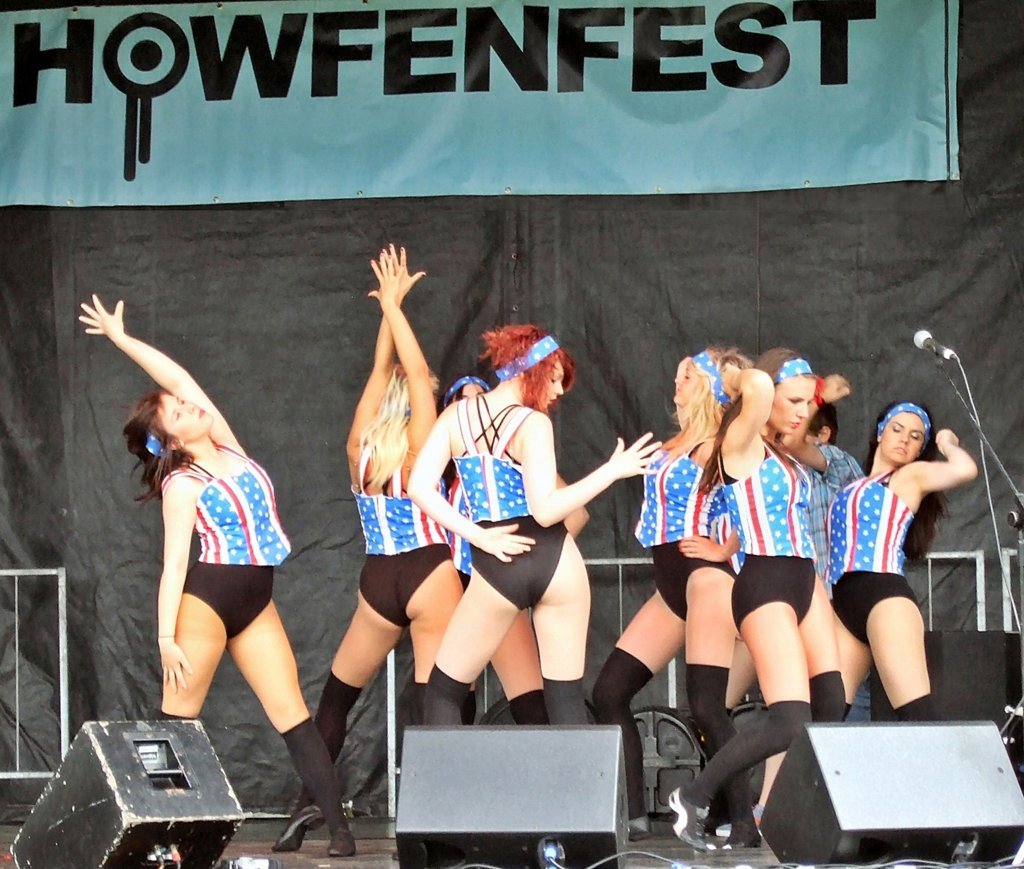 Whilst the concerts were a success, the event was not without its incidents. Due to a prolonged period of heavy rain the first year, getting the stage in-situ was a challenge - lessons were learnt!
In following years I have been involved in organising other events, not just involving a musical dimension, but with added spectacle, interest and community involvement, such as Yarn Bombiing festivals, 'It's A Knockout' events and community Fundays.
Anything of this nature is a team effort. The challenge is to lead the team, bring professionalism to the task at hand, draw on experience, provide direction, argue a position if need be and allow compromise for the greater good… and to learn from all and any experience, good and bad - ready for the next time!